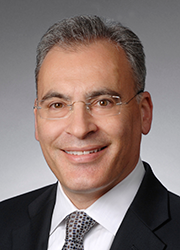 Edward Grenville
Principal Attorney
The principal, Edward Grenville, has over 25 years' experience representing public and private companies in commercial transactions and banks in lending transactions. He has worked for national and international law firms, and was formerly the head of corporate for the West Coast of a global law firm. He was also previously the General Counsel of a subsidiary of GE Capital, which financed transportation assets.
He received his J.D. from the University of San Francisco (1990) and his B.A. and M.A. from Brasenose College, Oxford University (1985).
Our Business Partners
In today's fast paced world of business we partner closely with expert consultants in both the law and various industries in order to offer you complete services. We work closely with consultants, accountants, bankers and venture capitalists in order to help your business succeed.